Latest News
Interactive, active, and collaborative learning is built into the bones of our newest school,...
Read More
Our Board of Trustees approved a virtual learning school option for the 2021-22 school year to provide 100% remote instruction for PreK thru 12th-grade students with a health-related concern.
Read More
We want to hear from our #1LISD as we launch the 2021-22 school year. Our school district leaders, including Superintendent Bruce Gearing, Ed.D., our leadership team, and our Board of Trustees, will be hosting a Listening Leaders session on July 29.
Read More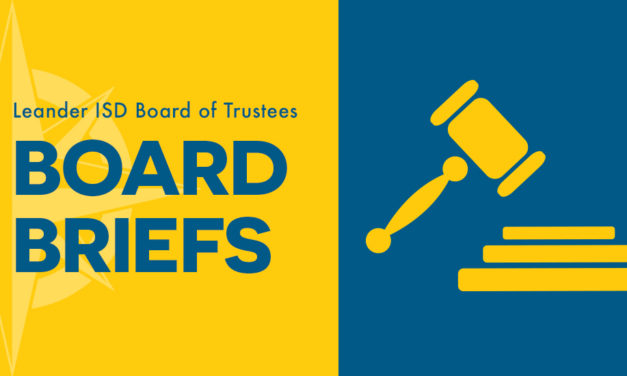 During its June 17 Leander ISD Board of Trustees meeting, the Board adopted the LISD budget for 2021–22, recognized outstanding students and staff, approved a remote learning option for next school year, and reviewed a community-led committee's recommendation for a November bond election.
Read More
Watch these Stallions roam the Ranch! Our team and Board Vice President Dr. Gloria...
Read More

Search
Recent Tweets
Recent Videos

Archive by Month